NCBA Sponsored Events
NCBA Fall Seminar 2018
Woven Wishes
September 21 and 22, 2018
Crowne Plaza Hickory
1385 Lenoir-Rhyne Boulevard
Hickory, NC 28602

Now Accepting teacher's proposals!
Teacher's Proposal online
Other Weaving Opportunities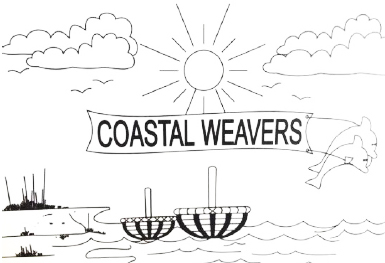 Coastal Basketmakers Guild Weave-In
July 14, 2018

Now Accepting Teacher's Proposals
fill out in
PDF format
or
MSWord format
Deadline: March 1st, 2018.

Weaving Opportunities

Official NCBA events are listed first and given priority.
Affiliate Guilds special events are listed on the website at the guild's request. NCBA will host registration information and put it on the website.
NCBA individual members can have WHO WHAT WHEN WHERE information about events posted (this is the NCBA Bulletin Board that was previously announced and is also available for inclusion in the Reeder's Report.)
Business events are not considered Individual Member events and thus are not eligible for posting.
The Yahoo Email Group is open to posting by businesses and individuals for basketry related events.
Sorry, we cannot simply list the availability of a teacher; it must be a specific scheduled class. Remember to include date, times, venue and cost, if applicable. We reserve the right to make the final determination as to published content. While the website has no deadlines and you can submit information at any time, The Reeders' Report does. They are:
October 1 for November issue
January 1 for the February issue
April 1 for the May issue
July 1 for the August issue
Please email to Pamela Zimmerman, webmaster. Thanks!
Copyright © 2017 North Carolina Basketmakers' Association, Inc. All rights reserved.
Webmaster